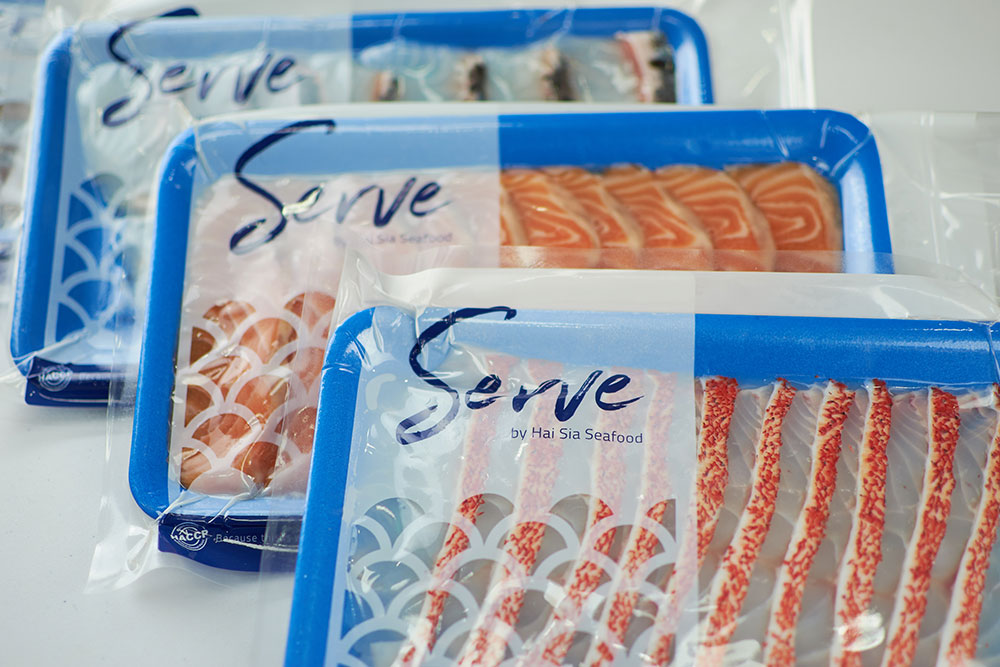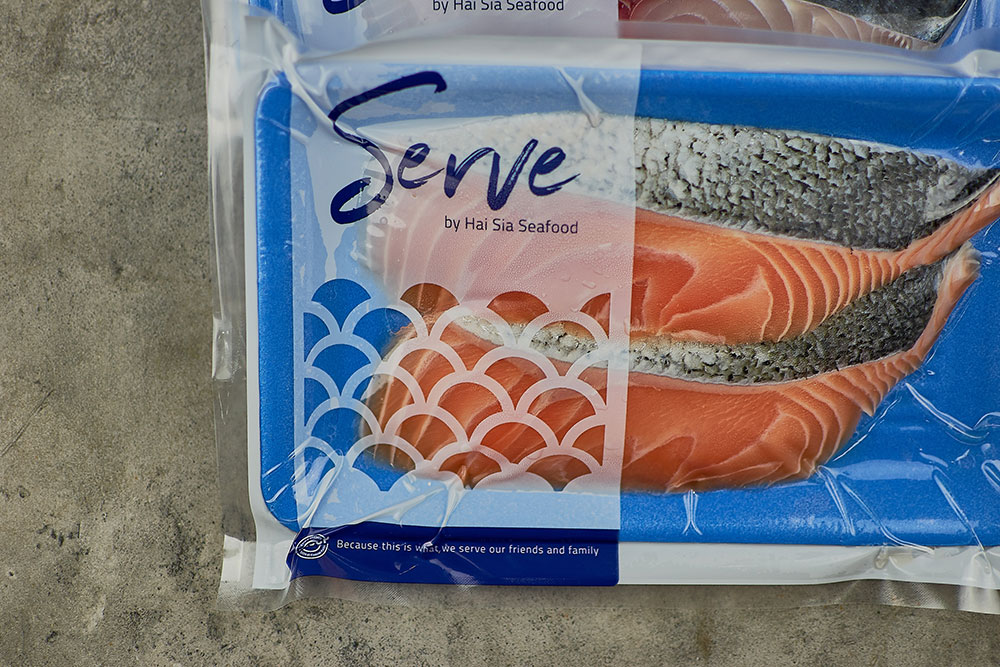 Our Brand (Serve)
Serve by Hai Sia Seafood is our first ever retail brand.
It is an extensive range of fish, shellfish and squid. They include both fresh and frozen seafood of different processing cuts – whole, portions, cubes, and slices.
We have the Chinese Pomfret, Red Grouper, Red Snapper, Salmon, Seabass, Spanish Mackerel (Batang), Stingray, Threadfin, Grey Prawns, Tiger Prawns and Squid amongst others.
Fresh products are purchased from Jurong Fishery Port daily, then processed and packed within Hai Sia's processing plant. All frozen seafood are blast frozen at -40°C to lock in the freshness, and stored properly to ensure unbroken cold chain management.
Going forward, we will be expanding our range of sustainably-sourced seafood. For example, our Halibut, Hoki and Ling come from sustainable sources.
Be it fresh or frozen, all Serve products are vacuum-packed – better hygiene, longer shelf-life, leak-proof and easy to store at home. Our portioned seafood products are also close to 99% boneless, and contain no additives and preservatives.
Serve is Halal-certified.
Serve is now made available on Amazon, RedMart and PandaMart. You can click on the tabs below: